<![if !IE]> <![endif]>

proNIVO Messgeräte Handels GmbH
Wasserburger Str. 7
84427 Sankt Wolfgang
Germany
List of product entries
This exhibitor shows the following products and commodity groups:

Product emphasis
building materials, elements ans accessories, outside structures

Company & products
Products
PN-L Rotary and Line Lasers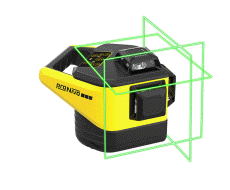 - Rotary or Line Laser
- Red and green beam
- With 1, 2 or 3 laser heads
- Large working range
- High accuracy
- Low power consumption

Innovative laser family with many models! We offer full OEM capacity and can provide you laser
instruments in your color, your configuration and with your logo. Contact us for more information!