<![if !IE]> <![endif]>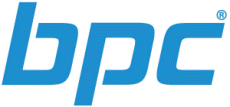 BPC BUILDING PRODUCTS LTD
Flanshaw Way
WAKEFIELD WF2 9LP
United Kingdom
List of product entries
This exhibitor shows the following products and commodity groups:

Product sector
Fasteners and Fixings, Fittings

Product emphasis
fixing and fastening technologies

Target and sales markets
Western Europe

Company & products
Products
Wood Connectors
Formed in 1977, BPC is an established UK manufacturer of galvanised and stainless steel wood connectors and building components. We offer a quality product range at competitive prices and service that is second to none.

Our product range includes joist hangers, angle brackets, connector plates, fence post anchors, fence fixings and many other timber to timber and timber to masonry connectors.

Our steel connector range is just part of a much broader choice of high-quality products, engineered to meet the demanding needs of today's construction industry. For over 40 years we've been exploring new manufacturing methods and improving existing ones to provide a superior product to our customers and meet their needs more effectively.

Our ISO 9001 certification is your guarantee of quality in our manufacturing process, from the high grade steel that enters our factory to the high performance finished products that leave it.