<![if !IE]> <![endif]>

ANCHOR ALLIED
Headquarter Office Industrial 15 Street 17 Sharjah
21152 Sharjah
United Arab Emirates
List of product entries
This exhibitor shows the following products and commodity groups:

Product sector
Fasteners and Fixings, Fittings
Industrial Supply

Product emphasis
chemical products

Target and sales markets
Australia
Brazil
Colombia
East Africa
India
Mexico
Middle East
North Africa
Northern Europe
Others Central America
Others Eastern Europe
Others South America
Russia
South Africa
South East Asia
Southern Europe
Turkey
West Africa
Western Europe

Company & products
Products
Asmaco Spray Paint 400ml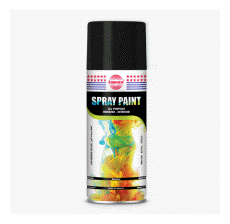 Product Details :
Quick dry Acrylic based spray paint for all Interior and Exterior Applications. The product has good hiding power, coverage and gives protection against corrosion
Features :
Quick-drying, smooth finish.
Premium quality, high durable. 
Ideal for wood, metals, plastic, automotive and motorcycle, equipment etc. 
Available more than 55 colors including metallic, Fluorescent colors.
Interior and exterior application.
Non-fading, none yellowing, weather-resistant.
High coverage ability without running or excessive thickness
Excellent Finish
Aerosol formulation gives quick, even spray
CFC Free