<![if !IE]> <![endif]>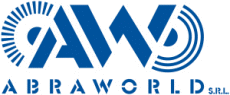 Abraworld Srl
Via Masieres 3
33080 SAN QUIRINO (PN)
Italy
List of product entries
This exhibitor shows the following products and commodity groups:

Product emphasis
Power Tools (hand-held, stationary) and accessories

Target and sales markets
Australia
Brazil
Canada
China
Colombia
India
Japan
Mexico
Middle East
New Zealand
North Africa
Northern Europe
Others Central America
Others Eastern Europe
Others South America
Russia
South Africa
South East Asia
Southern Europe
Turkey
USA
Western Europe

Company & products
Products
UNITIZED MATERIAL & SURFACE CONDITIONING MATERIAL
UNITIZED MATERIAL
Unitized discs and wheels are a combination of several layers of non woven abrasive material compressed and impregnated with resin, they could also been bonded on a fibreglass support disc. These discs have been developed for cleaning and finishing operations including light deburring operations.
SURFACE CONDITIONING MATERIAL
The combination of abrasive grit, nylon fibre support and the resin used offer constant reults and excellent finishes for different applications:
– Finishing of metal, steel, stainless steel, aluminium, titanium and special alloys;
– Removal of scratches caused by previous processes;
– Light deburring operations.
All our products do not contain Volatile Organic Compounds (VOC) therefore they are solvents free.
Trademark

ABRAWORLD

---

GREEN TECH ABRASIVES