<![if !IE]> <![endif]>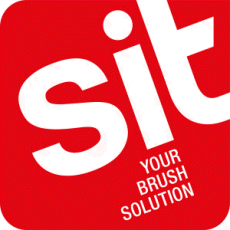 S.I.T. Societa Italiana Tecnospazzole S.p.A.
Via Porrettana 453
40033 CASALECCHIO DI RENO (BO)
Italy
List of product entries
This exhibitor shows the following products and commodity groups:

Product sector
Industrial Supply

Product emphasis
Power Tools (hand-held, stationary) and accessories
workshop and factory equipment, industrial supplies, protective equipment

Target and sales markets
Australia
Canada
Colombia
India
Mexico
Middle East
New Zealand
North Africa
Northern Europe
Others Eastern Europe
Others South America
Russia
Southern Europe
USA
Western Europe

Company & products
Products
SPID brush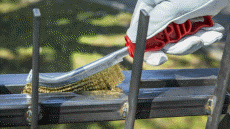 Spid is the universal hand brush: practical, user-friendly and resistant, designed and patented by SIT Tecnospazzole over 55 years ago. The narrow surface, the unique bending and the ergonomic handle make it unique and easy to use.
To remove rust, paint and dirt from any kind of surface, clean the grill (BBQ), scrape off gates, maintenance on bicycles and motorbikes. Also suitable for industrial applications!
Trademark

Clepsydra

---

SIT

---

sitbrush

---

SPID