<![if !IE]> <![endif]>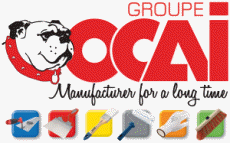 OCAI Distribution SA
Avenue de l'Europe 40/42
95330 DOMONT
France
List of product entries
This exhibitor shows the following products and commodity groups:

Product emphasis
Hand Tools

Target and sales markets
Australia
Brazil
Canada
Colombia
East Africa
Mexico
New Zealand
North Africa
Northern Europe
Others Central America
Others Eastern Europe
Others Oceania
Others South America
Russia
South Africa
Southern Europe
Turkey
USA
West Africa
Western Europe

Company & products
Products
ROBUST Silver Inox & Silverlisse range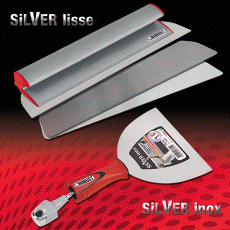 ROBUST Silver Inox Knives
As we are constantly improving our products, this year we present our ROBUST "SILVER INOX" range.
Ground, tempered and mirror-polished stainless steel blade available rigid and semi-rigid (1.2mm and 1.7mm thickness).
Over mold ergonomic bimateria grip (polypropylene plus elastomer).
All models come with one solid alloy chrome-plated aluminum hammer head with a two bits screwdriver integrated
(flat SL4 - cruciform PH2) for a comfortable hold.
Models available :
Filling knives, sizes 2 cm to 25 cm
Multi-tools paint scraper
Half-Moon Cut-Back Knife. Ideal for coating in difficult access and angles.
Triangle Cut-Back knife. Angle cut of 90°.
Heavy duty bent blade chisel scraper.
Toolkits with different sizes and models.
We also present our smoothing knife "SILVER LISSE" available in 9 different sizes (10 cm to 100 cm) with an ergonomic PVC grip.
Thanks to its fast and simple system, you change its tempered stainless steel blade in a second. The rounded edges blades are available in a thickness of 0.3 mm for the smoothing knife and 0.5 mm for the grinning knife.
A pole and adapter are also provided for these knives, allowing you to reach the highest places to coat or smooth.