<![if !IE]> <![endif]>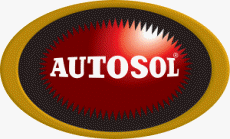 Dursol-Fabrik Otto Durst GmbH & Co. KG AUTOSOL
Martinstr. 22
42655 Solingen
Germany
List of product entries
This exhibitor shows the following products and commodity groups:

Product sector
Industrial Supply

Product emphasis
automotive supplies and accessories, two-wheeler accessories

Target and sales markets
Australia
Brazil
Canada
China
Colombia
East Africa
India
Japan
Mexico
Middle East
New Zealand
North Africa
Northern Europe
Others Central America
Others Eastern Europe
Others Oceania
Others South America
Russia
South Africa
South East Asia
Southern Europe
Turkey
USA
West Africa
Western Europe

Company & products
Products
METAL POLISH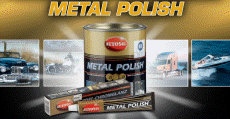 AUTOSOL® Metal Polish for all metal parts; chrome, brass, copper,
nickel, stainless steel, etc. Cleans, polishes, protects and removes rust. Polishes metal
fittings on boats. Gives a brilliant shine and a lasting weather protection. Apply thinly
and polish with a soft cloth. For polishing metal on; cars, trucks, motorcycles, bicycles,
lamps, candlesticks, musical instruments, watches, metal furniture, moulds, etc.
Not recommended for decorative gold / silver plating.
Trademark

AUTOSOL, DURSOL, CROLDINO