<![if !IE]> <![endif]>

AGP Europe BVBA
Keija Road No.2
64057 Yunlin County
Taiwan
+886 5 5518 689

+886 5 5518 635

List of product entries
This exhibitor shows the following products and commodity groups:

Company & products
Products
DM52D DRY DIAMOND CORE DRILL MOTORS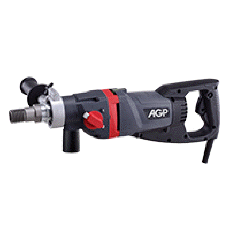 1. 2 speed gearbox with clutch for a wide range of sizes.
2. Electronic motor management with soft start, overload and thermal protection.
3. Horizontal spirit level for precise alignment.
4. Side handle in-line with spindle centerline for best control.