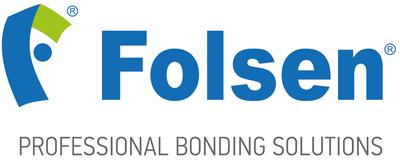 Press contact:
Lina Kuznecova
Malkalni Vetras
2167 Marupe District
Latvia

+3 71-22 03 19 16
+3 71-67 51 76 50
Folsen
About brand
Established in 2005, Folsen provides industrial manufacturers, professional craftsmen and everyday consumers with premium quality tapes and films recognized for their outstanding performance.
Tapes for any job
We believe that having the right tools for the job makes all the difference. That is why we want to make sure you get the tools that fit your needs exactly! Our team will help you to find the best solution for your business needs and deliver everything right to your doorstep. We can also create individualized tapes in case none of our current product meets your specific requirements.

The online press compartments are a joint service of
Koelnmesse
and the original text press distribution service
press1
. The respective issuing companies are responsible for the content of the press releases. They exempt Koelnmesse from all third party claims which may arise from the use of the online press compartments. This exemption applies in particular to any violation of the copyright and trademark law. The exemption will also be applicable if the press release in question has already been removed from the online press compartments.