<![if !IE]> <![endif]>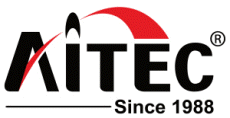 Aitec Co., Ltd.
Rm. 1010 Centum jungang-ro, Haeundae-gu 48
48059 Busan
Korea, Republic of
+82 517416497

+82 51 7462194

List of product entries
This exhibitor shows the following products and commodity groups:

Product sector
Industrial Supply

Product emphasis
workshop and factory equipment, industrial supplies, protective equipment

Target and sales markets
Australia
New Zealand
Northern Europe
Others Eastern Europe
Others Oceania
Russia
Southern Europe
Turkey
USA
Western Europe

Company & products
Products
Twin Neck Light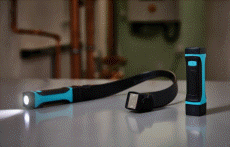 Twin Neck Light is all about putting this around your neck, and providing extra bright light on the subject when you need it, and when need to be hands-free. The lights can be operated separately. You can turn only one of them if you want, or turn both at the same time for maximum brightness of 320 lumens. This turbo mode increases the brightness and beam size than the single light which maximizes the visibility like headlights of a car. These dual lights are detachable from its comfortable neck band by magnetic ends, which allows you to use Twin Neck Light as a neck light and an individual flashlight. Unlike traditional headlamps that cause stress on your head with its weight and leaves mark on your forehead, Twin Neck Light's unobtrusive design will not interfere your work.

Detachable neck light can be used as an individual flashlight, depend on how you are situated. When you're working in the dark or low light situation, a fuse box after a power outage, doing pluming work under a sink, repair work on a garage or under a car… Anywhere you cannot see or hard to hold a flashlight. Also suitable for various outdoor activities such as fishing, camping, hiking at dusk, go out for a walk, walking your dog, what are the cases may be.